My Experience
With Keepsake Magic
Keepsake Magic's website is simple, yet elegant at the same time.
Besides return address labels, KeepsakeMagic.net also offers self inking stamps and other personalized products such as pen and pen box sets.
Their website is probably the easiest to order from. I had my labels ordered in only a couple clicks.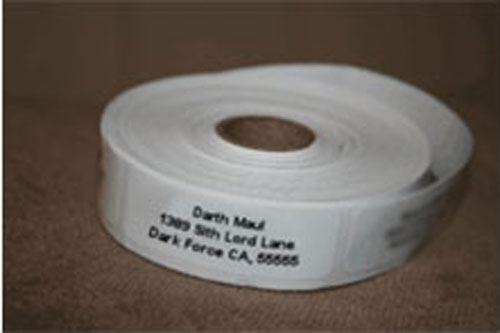 I ordered a roll of Keepsake Magic's 500 white return address labels. They also offers sets of 250 labels per roll, and also dispensers (these cost $1 extra).
The cost of the labels was $4.95, plus a $1.95 shipping and handling charge - coming to a total of $6.90. This makes the CPL (Cost Per Label) only $0.01, the lowest I've seen. It took 8 days to recieve the order.
Keepsake Magic uses a manufacturer in Salem Virginia, Information Products Company, to produce the labels. This insures labels that will get the job done for the cheapest price on the web. The bad news is, it can take up to four weeks to recieve the order... I got mine in only eight days because I live in Virginia, and close to Salem. But most orders will take awhile.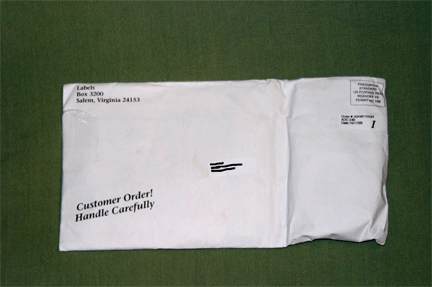 So, If you are interested in labels for everyday use for the cheapest price on the web, this is a great way to go. However, you need to be prepared to wait for them.
To the left is an example of the envelope that I recieved in the mail. It wasn't ripped, but it had some obvious wear from the brutal 3rd class post office shipping methods.
Below is an example of one of the labels I ordered. White labels with block type.