My Experience With
Checks Unlimited
Checks Unlimited has a very classy look to their site. I especially like the picture of the Colorado Mountians in the top left corner.
Although their site looks good, it wasn't easy for me to use. I wanted the regular white rolled labels, but when I clicked the "Address Labels" button on the left, it took me to the sheet labels page. After looking around, I spotted "Rolled Labels" on the "Accessories" drop down menu. When I finally got to the rolled labels page, I then had to navigate to the very last page of their selection of labels to choose the "plain white labels."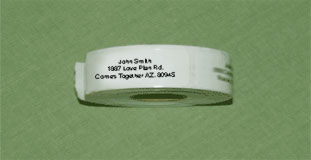 Checks Unlimited is one of the largest direct mail check printers in the US. Their products include a variety of checks, and also a full line of address labels.
Price Info:
I ordered 250 white roll labels, which cost $6.95. The only font choice was Block. This is something almost every other company offers, different font choices. Although I was looking to order "block" type, there should be some kind of choice. The shipping cost $2.75, making the total: $9.70.
This is very expensive for 250 labels. You will be paying $0.04 per label. This would be a decent price if you had really nice classy labels, but these aren't. They didn't even offer a font choice.
I received my order 14 days after I had placed it. The order was mailed 3rd class, regular mail, which isn't uncommon for labels.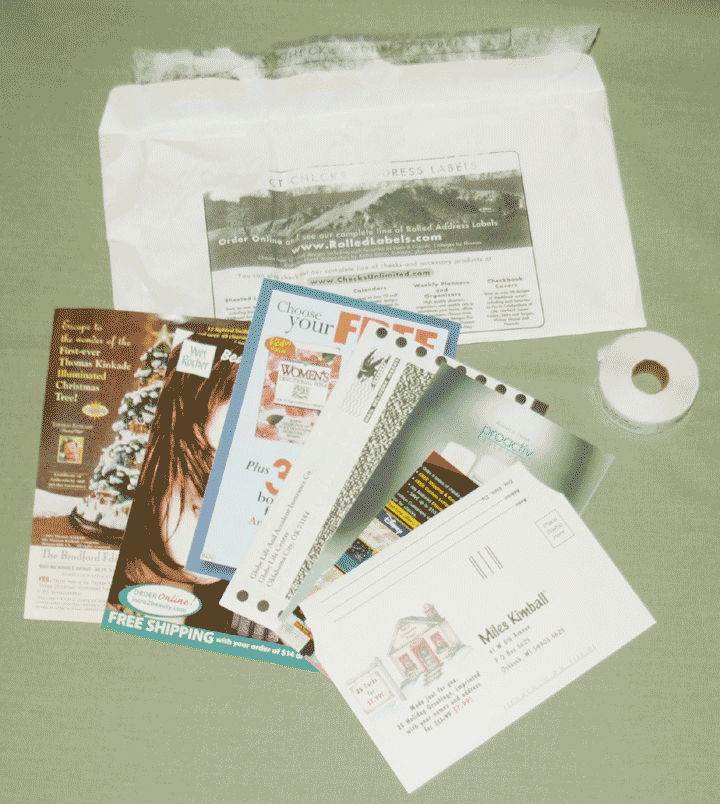 To the left is an example of the packaging with contents, including the various inserts and ads in the envelope.
To Contact Checks Unlimited:
Checks Unlimited
P.O. Box 19000
Colorado Springs, CO 80935-9000
1-800-210-0468

Click To Visit: