"How did the package look when you got it? I've heard that sometimes they're all beat up..."
Current does a nice job with packing your order. They send everything in a sturdy cardboard box, eleminating damage done to the product by the post office. I have heard of envelopes being shredded by the post office sorting machines and, by the time it reaches its intended destination, is completely destroyed. But Current doesn't let this happen. Their box seems to be able to withhold even the toughest Post Office Sorting Machines.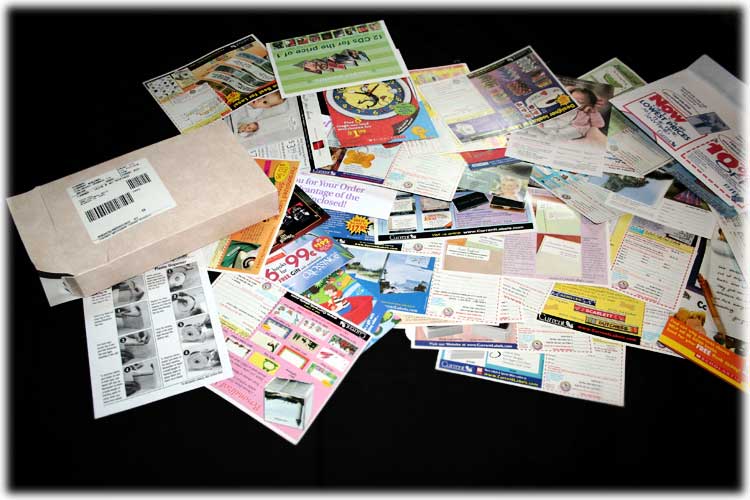 "What all was there inside the box? When I buy address labels I often have to wade through a bunch of ads."
I recieved my order, a cardboard despenser, directions to put together the despenser, and two envelopes Filled with ads. Its true companies often put ads in their envelopes or boxes to promote other products, this is normal. In fact it is smart for them to do so. But Current Labels takes this to an extreme. Not only products for their own company, they have ads for all sorts of different companies. As seen in the picture to the right, it's a whole Sunday paper fallout inside that one box!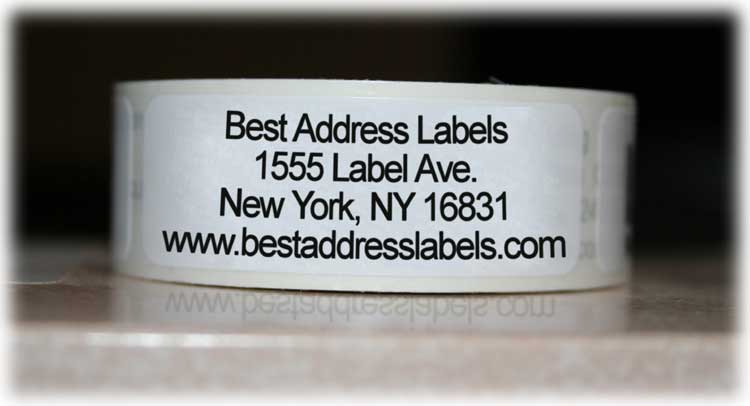 "What did the product look like? And were you satisfied with it?"
The product was very nice. If you are looking for good quality labels, buy from Current if you don't mind paying extra. The labels come with a cardboard dispenser, wich works well if put together right. These type of dispensers are a pain to put together, so on the last page, I have step by step directions for that. But the product was nice, and works well. To the left is an example photo.